Peppermint Tea Tree
Revive & Refresh
Perfect for balancing pH levels to stimulate the scalp and promote
growth. It's a fave among those who frequently wear protective styles,
braids, and locs.
Discover Peppermint Tea Tree
Products containing peppermint and tea tree oils are mostly used in hair care products to address hair loss (by improving circulation and blood flow) and scalp conditions. Many will note the tingly sensation after using products found in this collection. We developed this line of products to aid in better scalp care and remove product build up.
Peppermint Helps
Hydrate hair and combat dandruff
Soften and smooth hair
Help the scalp produce sebum to nourish, strengthen, and protect hair
Tea tree is known for
Cleansing to help remove (reduce) build up
Antibacterial properties
Treating dandruff
Two Key Ingredients
Press reset on your scalp health and prep for proper hair growth with this collection! An invigorating duo, this collection's star ingredients Peppermint & Tea Tree oil help increase circulation and remove traces of buildup in a flash, all while leaving behind a cool tingling sensation.

No Parabens. No sulfates. No mineral oils or dyes. Cruelty-free.
Styled with Peppermint Tea Tree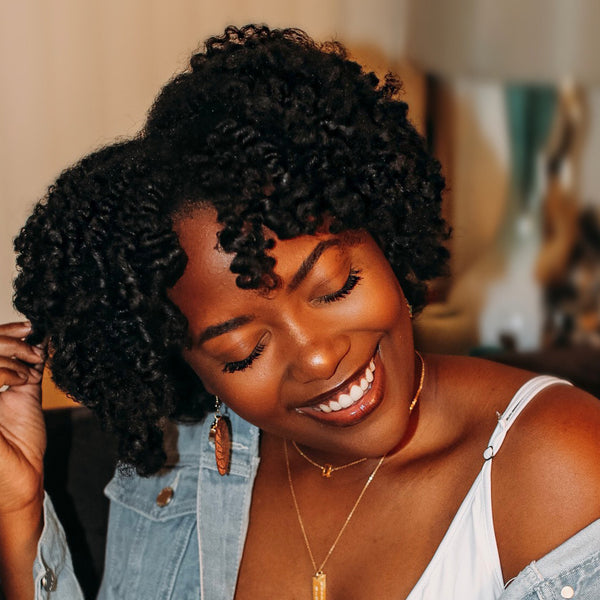 Refreshing
"My scalp was itching/dry and the Peppermint Tea Tree collection provided some much needed soothing. Plus, y'all see that slip...[this] was a refreshing treatment after having my hair straight."
– Alexia
(@kandidkinks)
Watch + Learn
Subscribe To Our Channel