Hibiscus Honey
Curly, Straight or Both
Packed with hydrating and moisturizing ingredients, this new
strengthening regimen developed with hibiscus and honey aids in
transforming dull, lifeless hair into healthy manageable strands.
Developed to give you options - whether you wear your hair curly,
straight, or both.

Should you try it? Uh-huh honey, we think so!
Discover Hibiscus Honey
There are many benefits to creating products using hibiscus such as
preventing premature graying, strengthening hair, and restoring
elasticity to hair. Honey, a natural humectant, is great for moisturizing hair and restoring hair's natural luster.
Hibiscus
Adds luster to hair
Aids in hair growth
Helps combat dryness.
Honey
Smooths hair follicles and adds shine
Helps hair retain moisture
Restores nutrients to hair and scalp
Two key ingredients
The true beauty of hair is being able to style it however you choose! When going from curly to straight, this collection is perfect to help maintain the strength and integrity of your mane hairdo after hairdo. Working in tandem, Hibiscus and Honey lessen frizz (hello, more manageable strands!) and add essential hydration.

No Parabens. No sulfates. No mineral oils or dyes. Cruelty-free.
Styled with Hibiscus Honey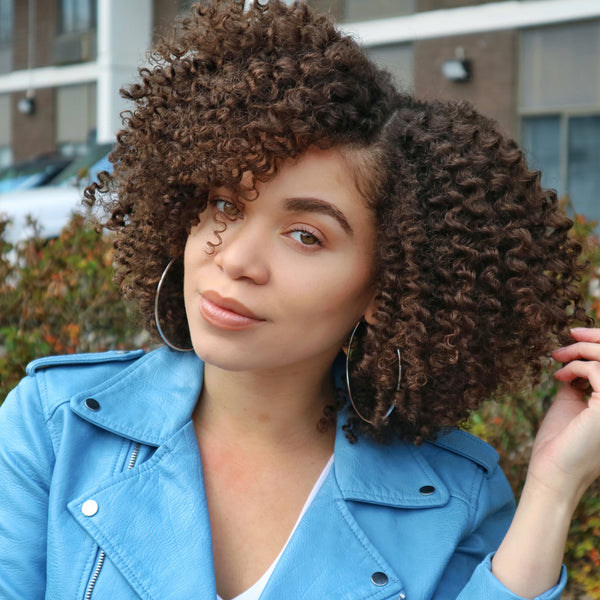 Shine & Moisture!
"What I love about the Hibiscus Honey collection is how hydrating it is. Your hair will drink these products up!"
— Anjie ( Washington, D.C.)

Fet: @brialarine
Watch + Learn
Subscribe To Our Channel